Lightning WordPress is now offering the WordPress Set Up Guide totally free.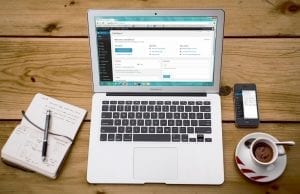 This in-depth 8 lesson tutorial guides you through all the steps to get you up and using WordPress for your website or blog.
It starts with the basics of WordPress.
It covers the WordPress Dashboard and basic WordPress settings.
Then it reviews both posts and pages and shows you clearly how to create and edit both.
From there it guides you to customize your WordPress installation by creating Categories, choosing and adjusting the WordPress Theme and installing the essential WordPress plugins.
Bookmark this now – come back again and again to learn the basics of using WordPress for your website.
Share this page with your friends, colleagues and clients.
Here are the 8 lessons included in the WordPress Set Up Guide
I hope you enjoy these lessons.
Please give me feedback in the comments below.